Local Business Spotlight: Uppers Cafe and Bakeshop
Have you ever had a Spanish cheesecake? Or a honey cake? Well now you can! Located at 2024 Broadway, across the street from St. John's, Uppers Cafe and Bakeshop is the new local hit with Santa Monica residents. A small business that opened just under a year ago, Uppers offers a great variety of food and drinks to be enjoyed in their outdoor seating area. Enjoy the Santa Monica sunshine Monday through Saturday, with pastries, cakes, sandwiches, salads, and more!
Mouth Watering: Upper's Quesadilla, paired with an oat milk latte.
While Uppers is new to the Santa Monica area, owner and head baker Raimonda Gintaliene is not. Originally from Lithuania, Raimonda moved to Santa Monica 15 years ago with a dream of making good food and great coffee by hand and from scratch. In September of 2021 that dream was realized, as Uppers Cafe and Bakeshop has grown to become a staple in the Santa Monica area. They specialize in European pastries, in addition to their menu of sandwiches, salads, and coffee.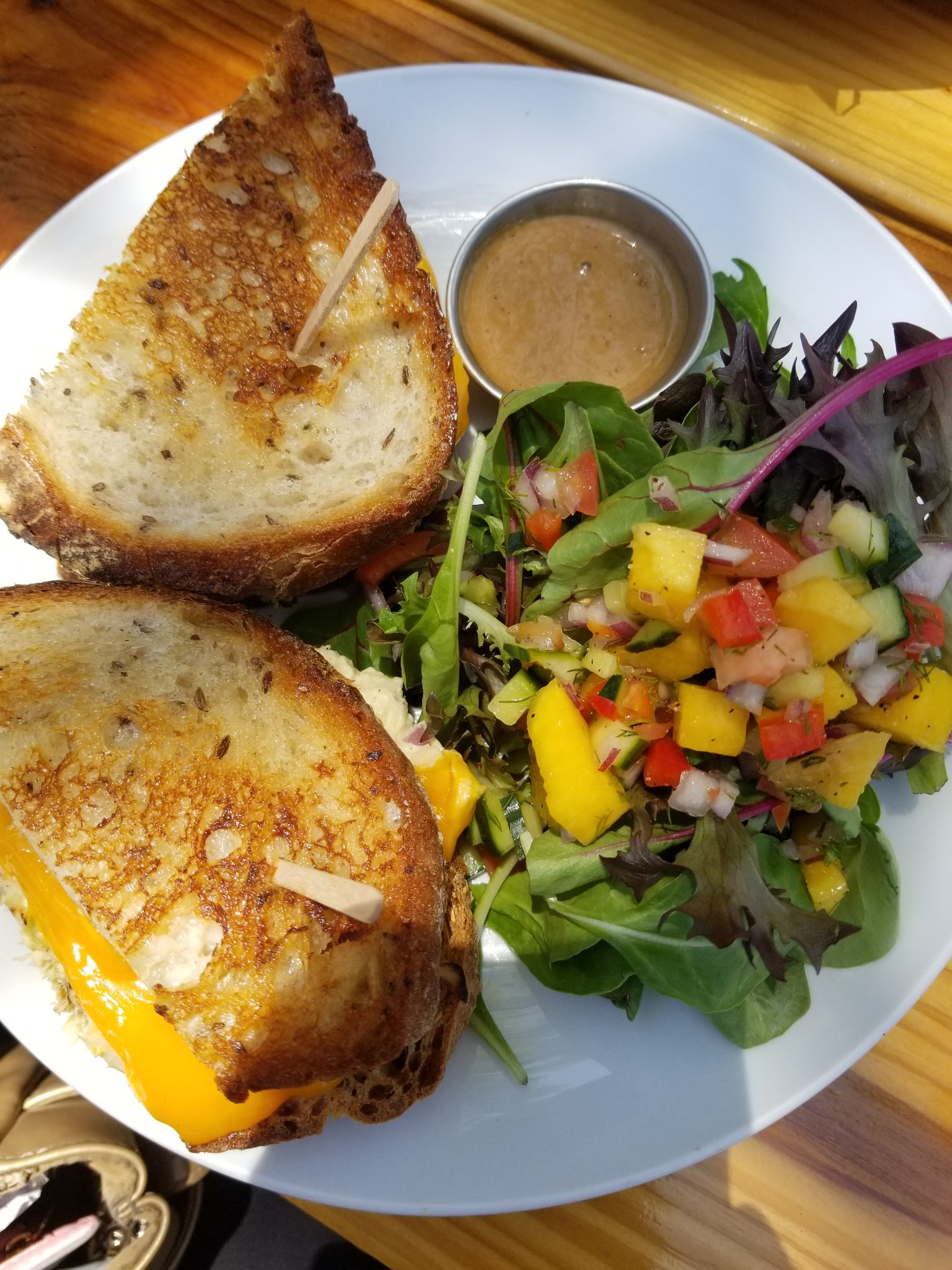 Tuna Sandwich: Made with care using rye bread, tuna salad, and spinach. A must try, as customers rave about the bread used in Uppers' sandwiches!
Thanks to their close proximity to Roque & Mark's office, we went over to try a bit of their menu and were not disappointed. The quesadilla was fantastic! Loaded with chicken, cheese, guacamole, and salsa it was a great day to get energized for the day! We also tried some of their well-known coffee, and pastries, which were all equally delicious.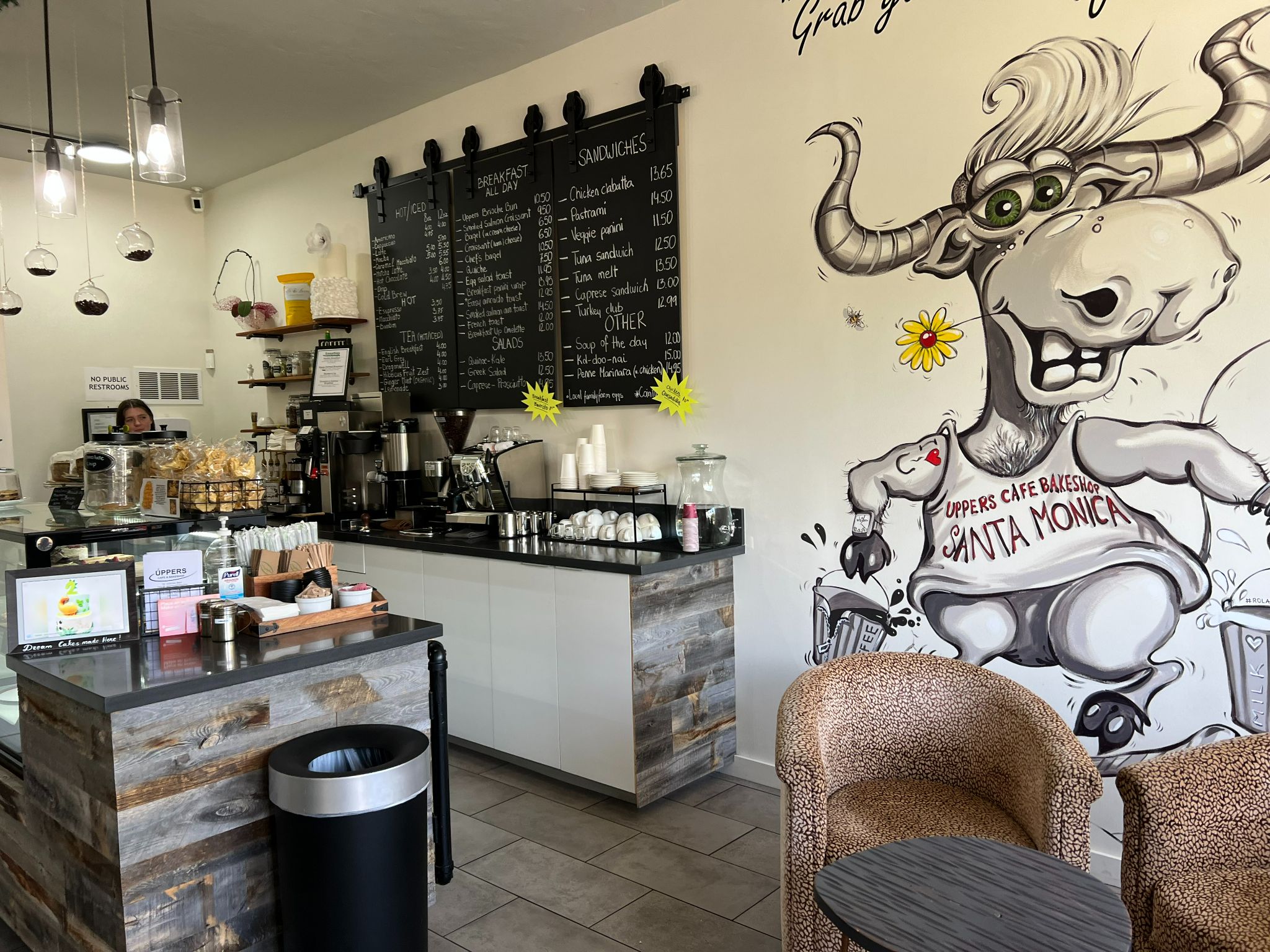 Inside Uppers: The indoor seating area and coffee bar, framed by a great painting of a moose.
Customers keep coming back for more thanks to great service, and even better food! Their beautiful and delicious weekly cakes are a huge hit, perfect for some post-COVID get-togethers. All in all, this is a must-try for those in the area, as Raimonda invites the Santa Monica community to "Start the Day with a Daily Dose of Uppers!"