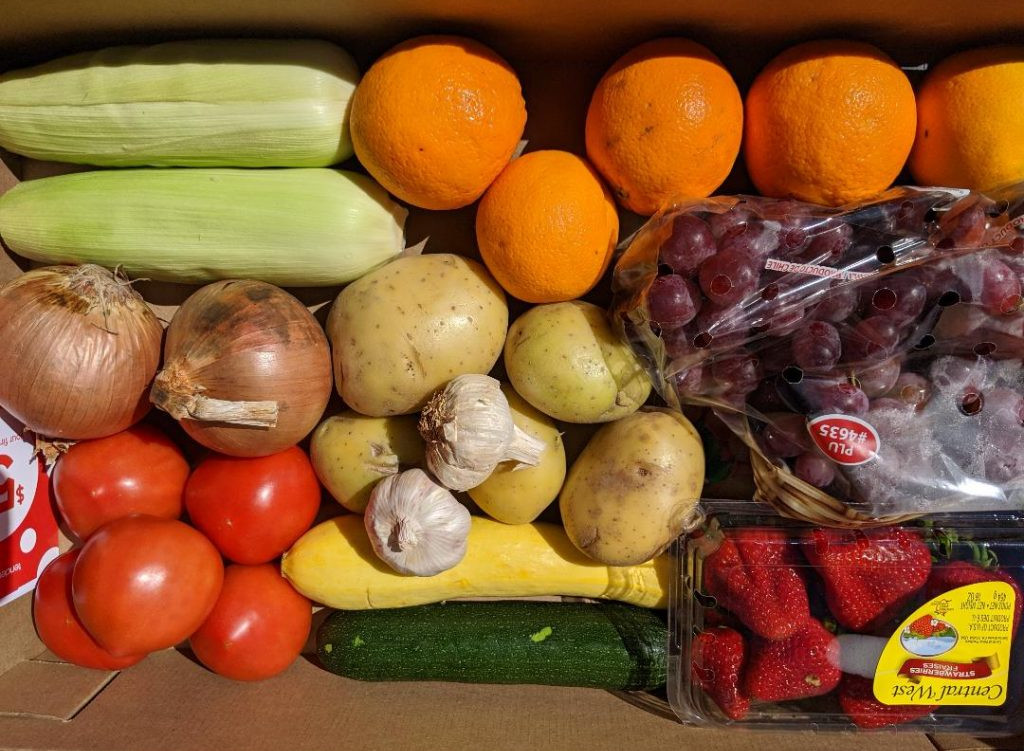 Zina Markevicius, Vice President of Roque & Mark [ Roque and Mark Co. ], along with the help of the company staff, have organized a social action campaign to deliver donated care packages consisting of fruits and vegetables to seniors in the community during the Covid-19 crisis.The company partnered with Tender Greens on this initiative and they provided us the care package boxes at a reduced price of $27/each (a 10% discount off the listed price of $30). With Covid pandemic it has become very clear that certain groups are extremely high risk, and seniors are encouraged to stay home to avoid exposure. This created an extreme hardship for seniors some of whom were unable to feel safe going to the grocery store.
"My father Albinas Markevicius, President of Roque & Mark ( Roque and Mark Co. ), is a senior himself and a part of the group that is at great risk due to the Covid pandemic. We spoke about this difficult situation facing so many people and tried to figure out a way to step up and help the community in a time of need. We invited residents, owners, and local businesses of the community to donate and sponsor a box for tenants who are seniors, and we reached our goal of $500 in 24 hours! So we increased our goal to $2500 and to date, our Support Our Seniors project raised $3662." – Zina Markevicius
All funds were used towards the Tender Greens fruit/veggie care packages. The care packages were delivered by the company directly to the door step of a senior.
Roque & Mark Co ( Roque and Mark Co. ). and Zina Markevicius has already personally donated the fruit/veggie care packages to our senior residents who reside in properties that we manage and we have received so many heart-warming responses! Here are a few of the thank you messages we received:
"Just wanted to pass on a thanks for the lovely box of fruit and vegetables left at our door today" – David and Nancy P. -20th Street, Santa Monica.
"Thank you very much. The box of goodies from Tender Greens arrived today. It's a nice surprise and surely brightened my day. Your kindness and thoughtfulness is very much appreciated. – Melva B. – 6th Street, Santa Monica
"Thank you!! I just received this enormous box with amazing fresh produce from Tender Greens! Fresh produce is truly a joy to receive now that we have cans in our pantry to avoid going to the grocery store! The most incredibly thoughtful gift! Thank you so much!" –
M.S. – Wilkins Street, Los Angeles
"I was really inspired by the tremendous community outreach and support we received for this initiative. It's a scary and uncertain time out there for seniors and those most at risk, and we need to work together to get through these challenging times." – Albinas Markevicius, President of our company.
If you would like to donate a care package to a senior in need please email Zina Markevicius directly at: zina@roque-mark.com. Thank you for your support!