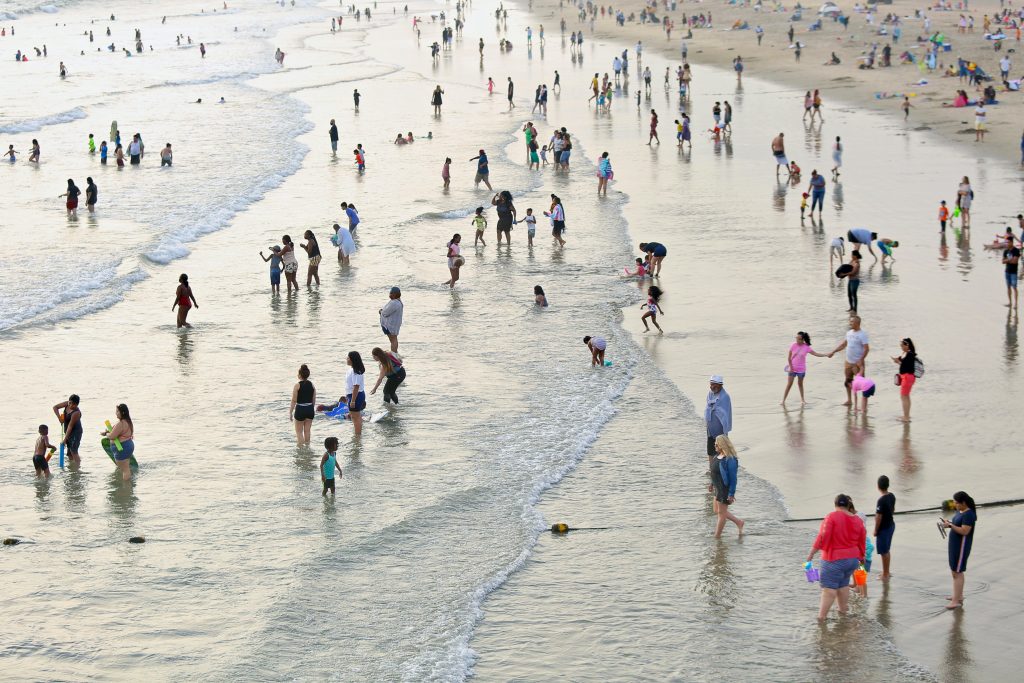 With the weather finally starting to warm up, Summer in Santa Monica is back in full swing, with events and activities available throughout July and August. Consider some of these delightful experiences to appreciate our beautiful city!
Annenberg Community Beach House Sunset Picnic – July 20th, 5 – 8 p.m.
A fun opportunity to spend time with your friends and family! Pack your favorite picnic dinner and enjoy relaxing music while watching the sun go down. You especially won't want to miss S'mores for dessert! Just make sure to leave the dog and any glass containers at home.
SMPL Public Library at the Beach – July 21st, 10 a.m. – 3 p.m.
Grab your beach gear and head down to the Annenberg Community Beach House for a day filled with family-friendly activities. Enjoy Seaside Storytime, some nautical crafts, and the opportunity to sign out books from the library – at the beach!
SaMo Conservancy Downtown Walking Tour – July 22nd, 10 a.m.
Discover the history, architecture, and culture of Downtown Santa Monica with qualified docents. Starting on Second Street, this walking tour provides a great way to explore the city and learn all about the buildings that make Santa Monica special.
Santa Monica Airport Antique Market – July 23, 7 a.m. – 3 p.m.
Visit one of the Top Ten Flea Markets in America! An outdoor market full of furniture, antiques, collectibles, art, clothes, jewelry, and much much more! There's something for everyone here, so you won't want to miss out.
SMPD's National Night Out – August 1st, 5:30 – 8:30 p.m.
Take advantage of the opportunity to meet your local officers (human and 4-legged) at this annual community-building event. Enjoy food, music, and activities in front of City Hall, including participating in a community art project.
With so many opportunities for summer fun, Santa Monica has a ton to offer. Keep updated with all the goings-on in every season at Santa Monica's website.