Jose Becerra has been a dedicated locksmith and dear friend of Roque & Mark for thirty-five years. He originally connected to our office through co-founder Roque Rodriguez, who introduced Jose to Albinas Markevicius, "Mark" and co-founder and President of Roque & Mark. Their initial meeting led to a decades long friendship and partnership.
Originally from Durango, Mexico, Jose worked as an expert locksmith in Santa Monica and the Westside. His skills, integrity, honesty, and positive demeanor were appreciated by residents, property owners, staff, and fellow contractors. Locksmith work is a regulated industry to ensure public safety, and Jose's work exemplified the highest standard.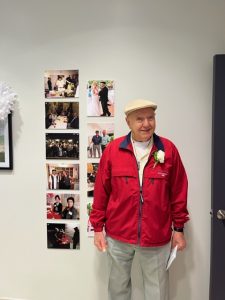 It's no secret that keys are a pivotal part of our business. Move ins, move outs, maintenance – Roque & Mark deals with thousands of keys a year. Security of residents and property is vital in real estate, and it is a daily commitment in property management.
Jose was our go-to locksmith up until his recent retirement, and one of many independent contractors that we maintain a long-term relationship with. Long-term connections mean a better understanding of individual client and property needs, quality workmanship that stands the test of time, and competitive pricing that reduces costs for all, which is especially important in today's inflationary environment. Among other requirements, our contractors maintain insurance standards and qualifications as needed for specific projects.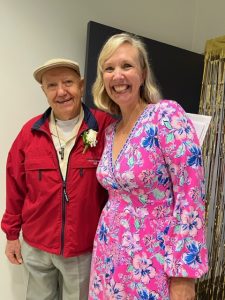 In addition to his professional work, Jose and his wife raised a family including four children and many grandchildren. Jose has been active in the local Catholic community for decades, and his volunteer service has been recognized by organizations including Saint Monica Catholic Church in Santa Monica and the Los Angeles Archdiocese, which honored him at a ceremony at the Cathedral of Our Lady of the Angels in downtown Los Angeles. He also enjoys baseball and continues to be an active Dodger fan.
Regarding Roque & Mark, Jose said, "I have felt part of a family." And Albinas Markevicius put it best: "After thirty-five years, there has not been one complaint about him." Jose will be missed around the office, and we all wish Jose well for his retirement!