On October 17th, 2022 Please Enjoy, a new coffee bar, opened in the commercial
space at Roque & Mark's Stanford West building. Located at 3008 Santa Monica
Boulevard, Suite A, the cafe provides food and beverages during the day, and becomes
Offhand Wine Bar in the evening.

Created by longtime friends and partners Jared Meisler and Roque & Mark Vice
President, Marius Markevicius, Please Enjoy is a modern and sleek coffee bar imbued
with Southern California sensibility. Please Enjoy describes the new space as a "clean
interior of milk-white walls, polished concrete floors, long maple bar and is accented by
maple tables, comfortable, colorful chairs and barstools throughout the room." Photos
taken by local artist, Vic Brown, line the walls, adding to the overall vibe.

Breakfast and lunch are made to order behind the bar and served with a rotating
selection of pastries and desserts that include vegan and vegetarian options. Please Enjoy
especially recommend selections such as the overnight oats, which comes with
blackberries, toasted almonds, and dried mango; chia seed pudding, which has matcha,
raspberries and toasted coconut; the chopped salad, which expertly combines romaine,
olives, salami, mozzarella, pepperoncini, cherry tomatoes, sun-dried tomato Italian
dressing, and pickled red onions; and the egg white breakfast sandwich, which contains
egg whites, hobbs bacon, american cheese, arugula, and harissa aioli on sourdough bread.
Locals in the neighborhood also had a few favorites, with one person saying, "the
avocado toast with prosciutto, Italian sandwich were delicious, and I had to go back again
to get some more!" Besides these recommendations, there are plenty of irresistible and
mouthwatering items on Please Enjoy's food menu.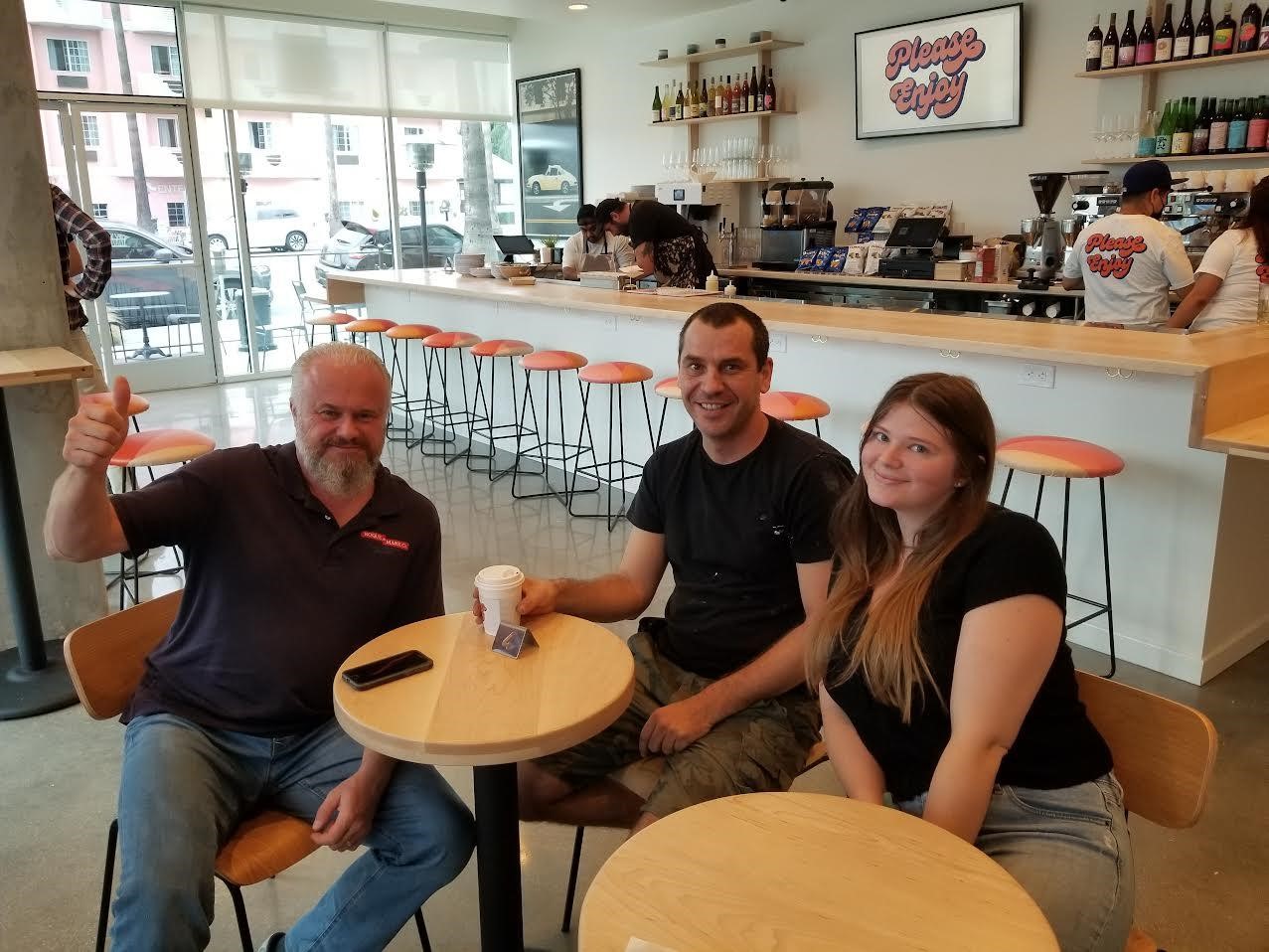 They also have a variety of coffee options, ranging from traditional lattes and
espresso drinks to varied flavors including chai, lavender, and matcha. Flavors available
include vanilla, strawberry, mint, lemon, line, and coconut. One neighbor especially
enjoyed the iced tea lemonade, saying it was delicious. Moreover, Please Enjoy has milk
tea, mochi, and what they refer to as a 'coffee slushie,' rounding out their extensive
drinks menu.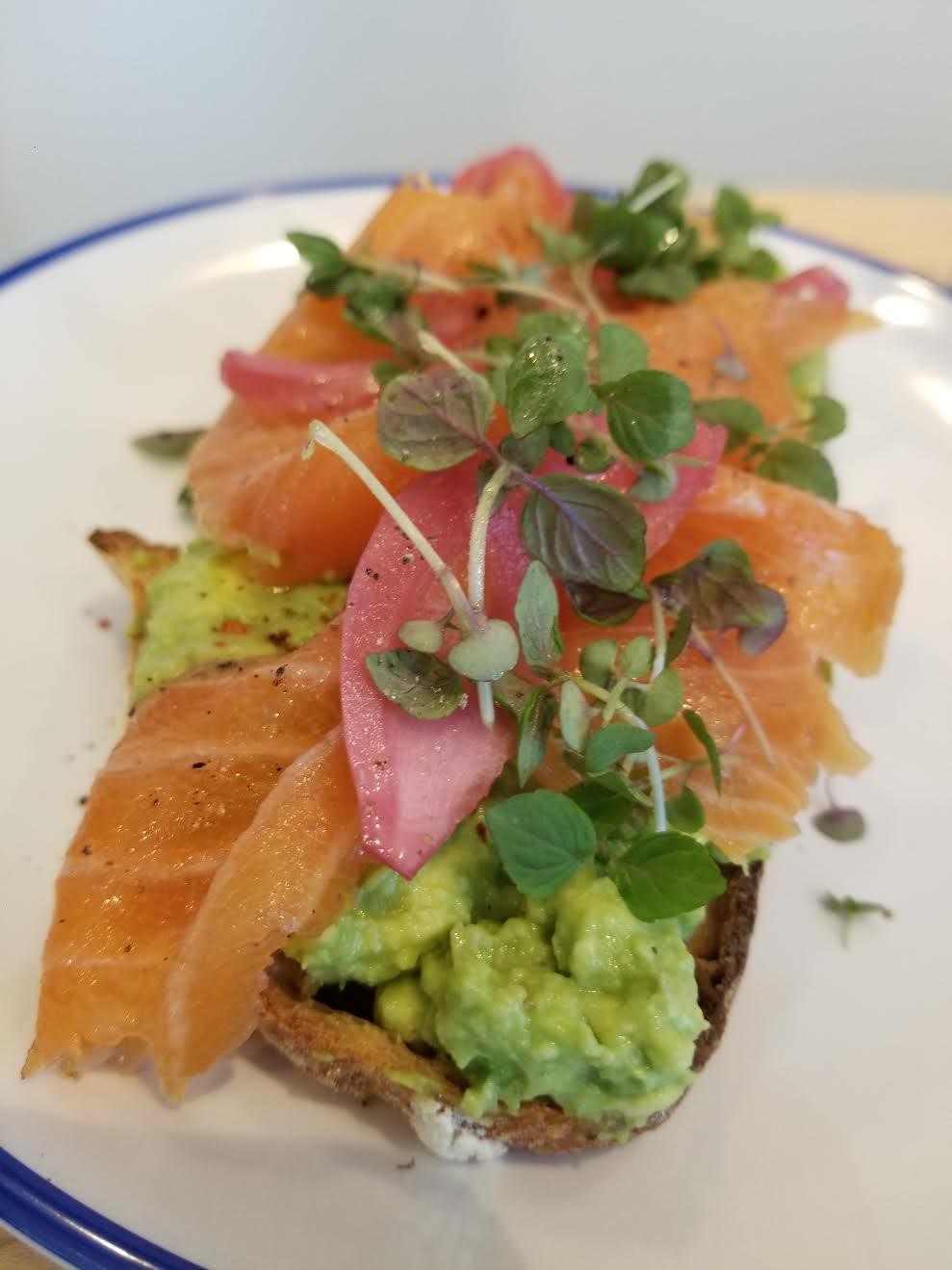 Another local had nothing but good things to say about Please Enjoy as they
stated, "The café looks really nice, and I feel like it will be a welcomed addition to the
neighborhood. The wine bar is a wonderful added bonus! I spoke briefly with the wine
manager and I'm excited to try out some of his central coast wine selections." Another
person said that "the food was very well priced, portioned, and even the quality was very
good. The ambiance of the whole place was nice and cozy while still having a sleek kind
of feeling." All in all, everyone seemed to enjoy the wonderful food, coffee, and
atmosphere at Please Enjoy.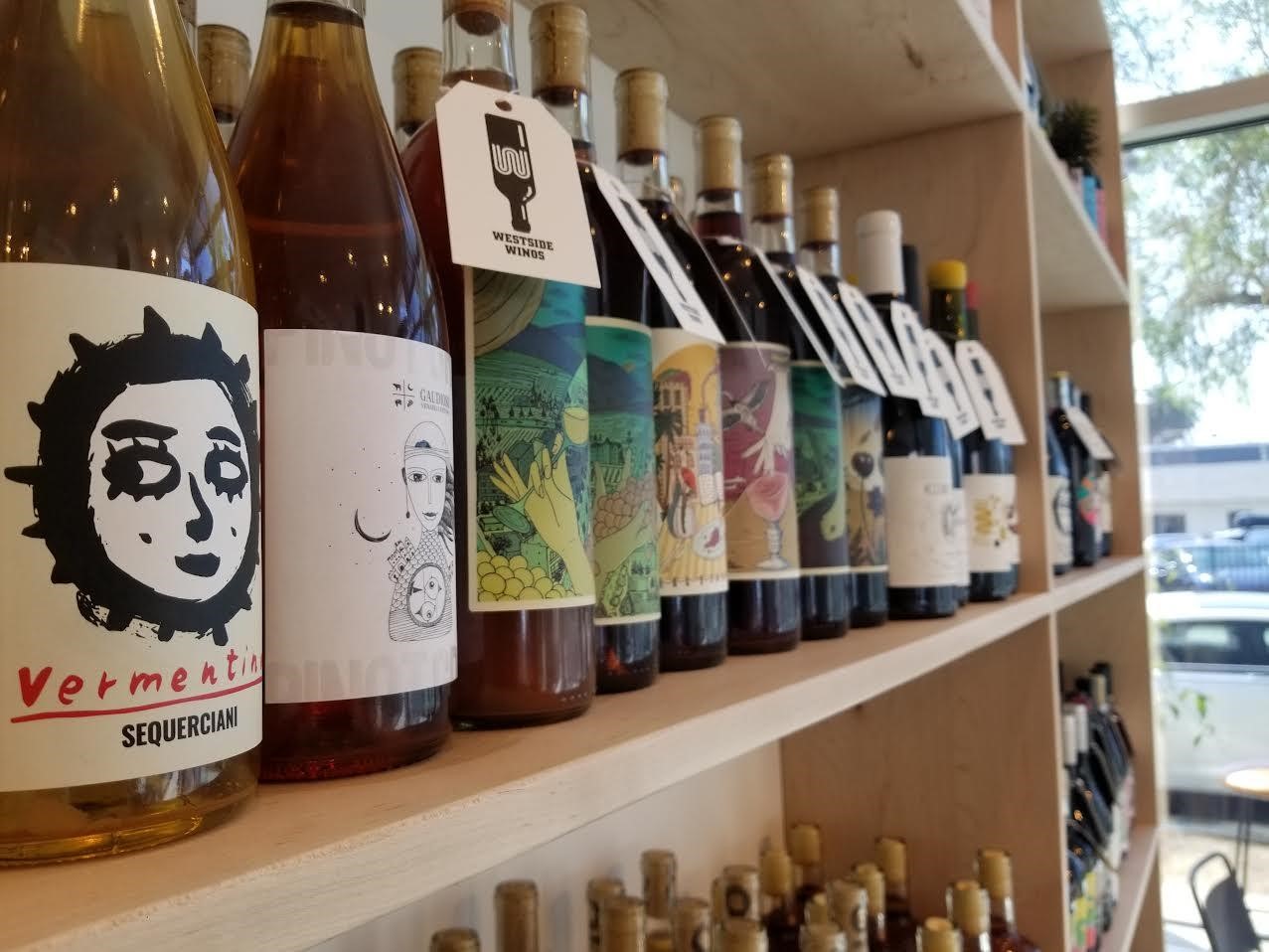 After the cafe closes for the evening, Offhand Wine Bar opens, providing a whole
different experience. Jared Meisler partnered with Westside Winos for this project,
offering a rotating selection of wines, beers, sakes, and wine-based cocktails. Offhand
provides a vibrant scene with a modern DJ. There are also food offerings, including the
popular and tasty charcuterie platter with flavorful meats and fresh crusty bread and soft
dippable butter among other treats. Some other snack options include olives, grilled
cheese, and leafy heirloom tomato salad. Offhand will also be selling a selection of
bottles to-go. Their opening week saw a full house, and a happy crowd, and it's apparent
that this is a great place for people who love wine.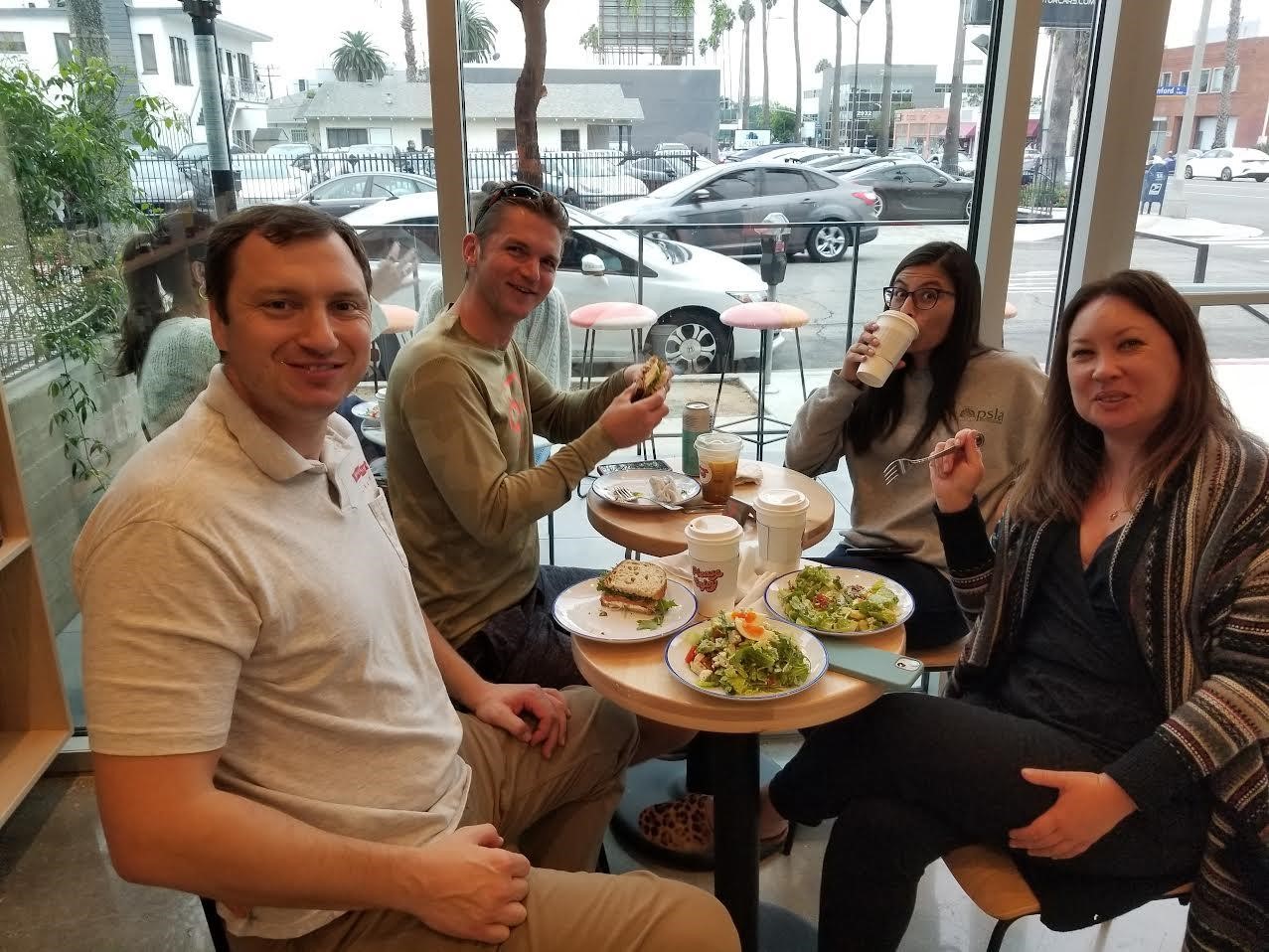 What a great use of this location with a cafe during the day and wine bar at night!
Please Enjoy is open Monday through Friday from 7:00 a.m. – 4:00 p.m. and 8:00 a.m. to
4:00 p.m. on Saturday and Sunday. Offhand is open 5pm-12am Tuesday-Saturday and
2pm-8pm on Sundays.