To support families in our local community, Roque & Mark Co. ( Roque and Mark Co. ) announced a donation to the Boys & Girls Club of Santa Monica. The funds will be used to support the non-profit organization's program to provide a safe place for children to go during Covid-19 school closures.
"Our donation is in honor of each one of our clients," said Zina Markevicius, vice president of Roque & Mark. ( Roque and Mark Co. ) "We are so grateful for the kindness people have shown to each other during these difficult times."
The donation goes toward the club's remote learning pods for children from elementary through high school. "The Boys & Girls Club has been a great place for kids in our city since 1944," said Zina Markevicius. "Now that our world is in crisis, they have found new, important ways to be there for our community."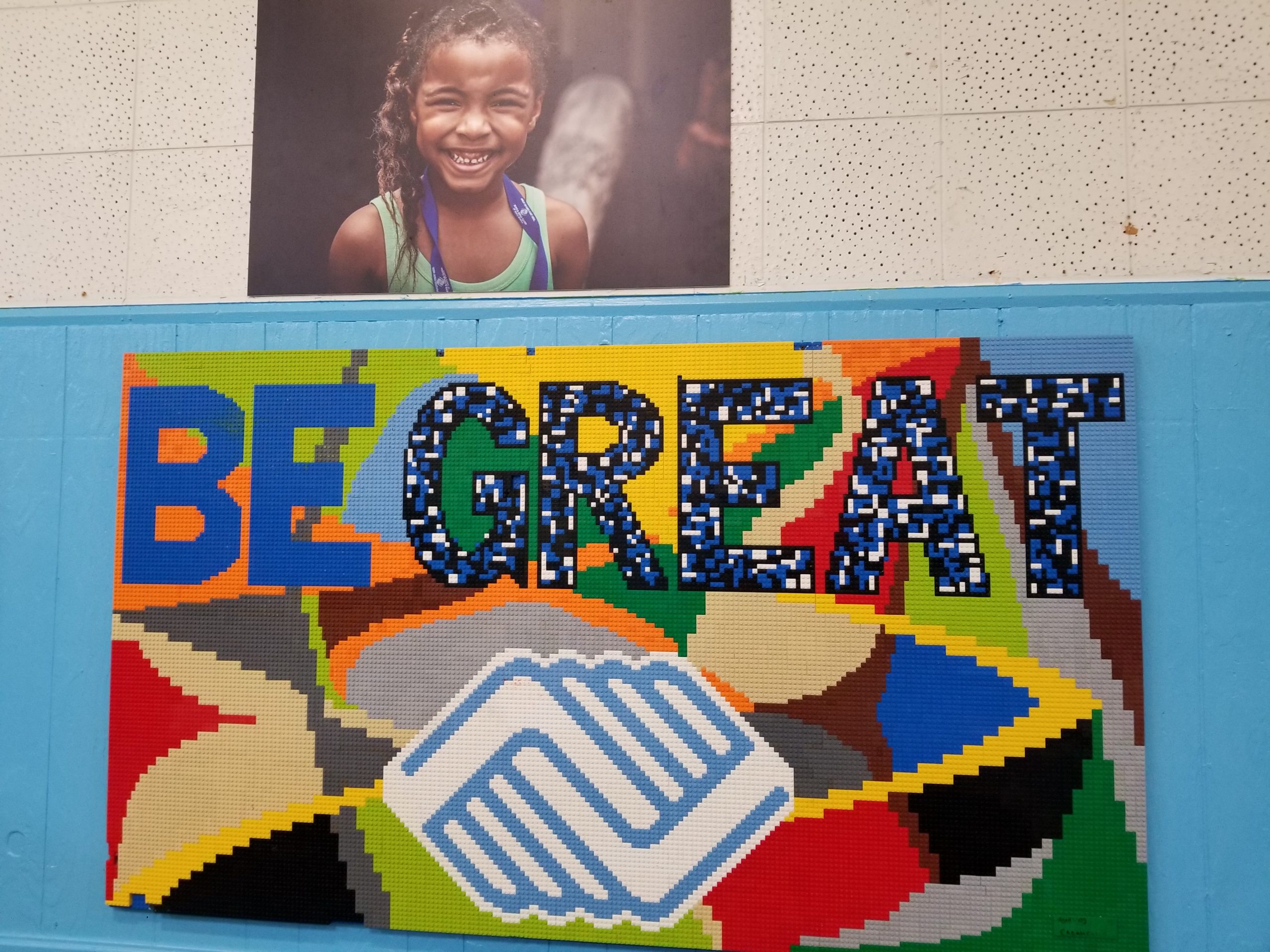 Several learning pods operate at the organization's main branch on Lincoln Boulevard, and following health guidelines is a priority. Students are grouped by age, and pods are kept separate. Also, all visitors have a temperature and symptoms check before entering the facility. Everyone wears a mask.
Among the resources for participating children are wifi for Zoom classes, tutors to help with schoolwork, and dedicated desks which they can decorate. "I was impressed with the decorations kids made for their individual desks. What a meaningful thing that they have a desk to call their own when they start each day," said Zina Markevicius. "It must be hard to be away from their schools and teachers and friends and playgrounds, but it's wonderful that here they have a safe and cheerful place to be and a desk of their own."
In addition to the on-site learning pods, the organization offers online activities and educational support. They are working with local school officials on their offerings and plans for services at John Adams Middle School (JAMS).
The club does not just serve residents of one city. They run five separate service branches on the Westside of Los Angeles which have all affected by Covid-19 health guidelines for social distancing and local lockdowns.
The branches include: the main branch on Lincoln, the JAMS branch on 16th Street, Mar Vista Gardens Branch at the Jack and Cindy Jones Youth Center in Culver City, the Michelle and Barack Obama Center for Inquiry and Exploration at the former site of Olympic High School on Ocean Park Blvd., and the Saint Anne School branch on Colorado Avenue.
Property management associate Miki Dinning joined Zina Markevicius in delivering the donation and touring the main branch facility with Santa Monica club leaders Renita Dyson, Chief Development Officer, and Ian Keiller, Chief Operating Officer, as well as the branch director. Both Renita and Ian have worked with the organization for about one year.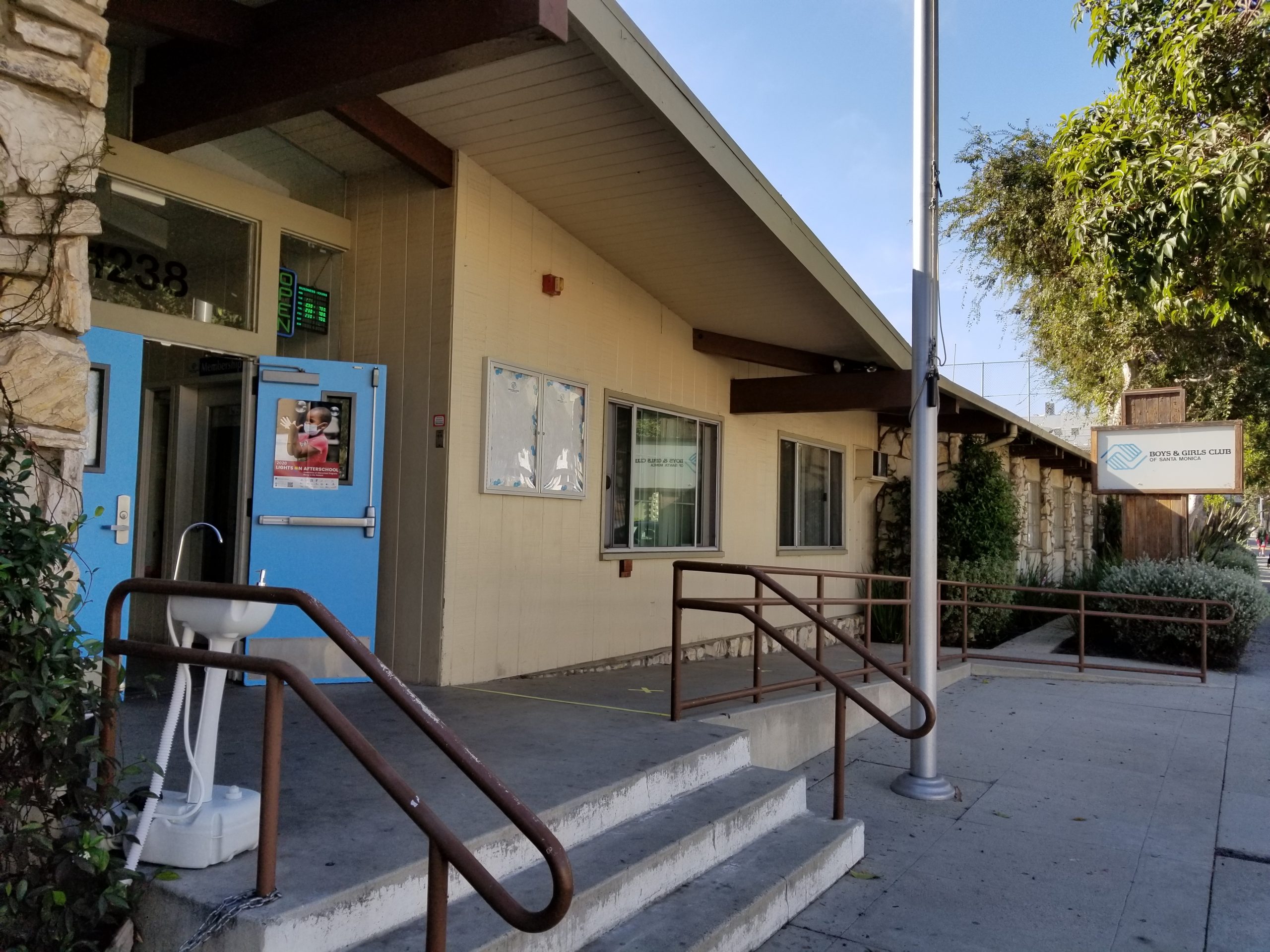 During the visit, most children were sitting at desks or tables with laptop computers, and many were in the middle of online classes with their teachers working remotely. Several students were working one on one with tutors on their schoolwork. "Even the little ones were studying," said Zina Markevicius. "It's hard for them to stay focused sometimes, but you could really see that this is working, they're doing school at this home away from home."
Established near the end of World War II, the Boys & Girls Club of Santa Monica has been a center for children and families for over seventy-five years. Sports leagues have been a popular attraction throughout its history, and the trophy case in the hall outside the gym is a testament to the many young athletes who have enjoyed the teamwork, comraderie, and competition.
"My brother played basketball at the Boys Club for many years," remembered Zina Markevicius. "I spent many afternoons in that gym, sitting on the bleachers with my mom and with other big sisters. We would cheer on the teams and clap so hard and loud, that our hands hurt!"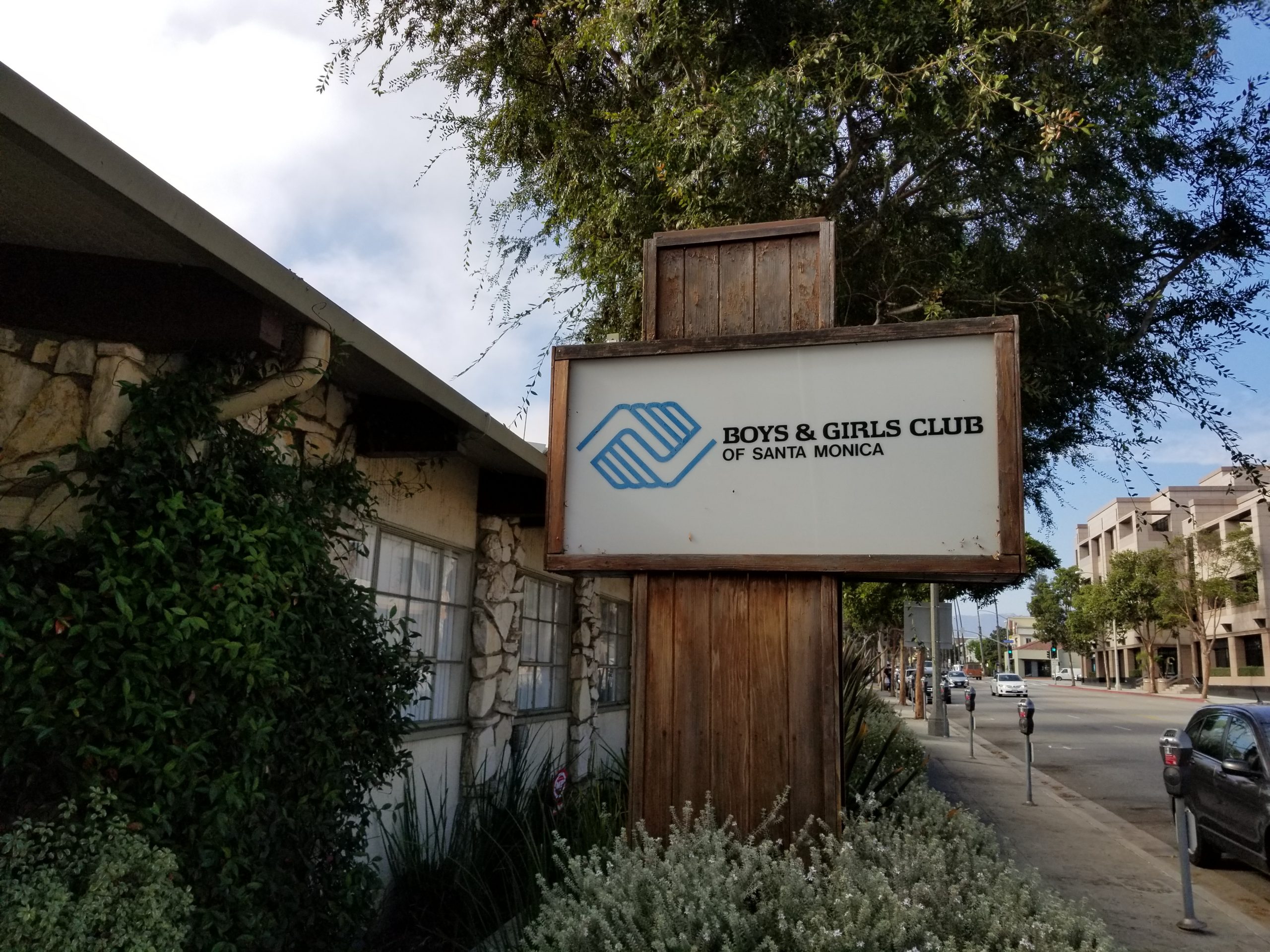 "We would make our own little signs with the team name to wave around. One year, they were the Warriors, and their uniforms were orange. So my friend Sally and I wore orange ribbons in our hair and waved our orange Warriors signs at every game we went to," continued Zina Markevicius. "It was a lot of fun for us, not just the basketball players!"
Often fathers volunteered as coaches, and some of the young players went on to play college basketball and even in the National Basketball Association (NBA).
Years later, the fun of youth basketball for players and their families and friends continues. Kids from Roque & Mark [ Roque and Mark Co. ] families have been among them. "It's known as a great place for sports, and that's been true for decades. We can't wait for this great tradition to resume after the pandemic is over," said Zina Markevicius.
Services offered to children at this local institution is not limited to sports. College counseling is available, and counselors target middle school students as well as older teens. The branch director reported that connecting with tweens at the middle school years was an effective time, allowing them to make plans in advance for college and not find themselves under-qualified when they were reaching the end of high school.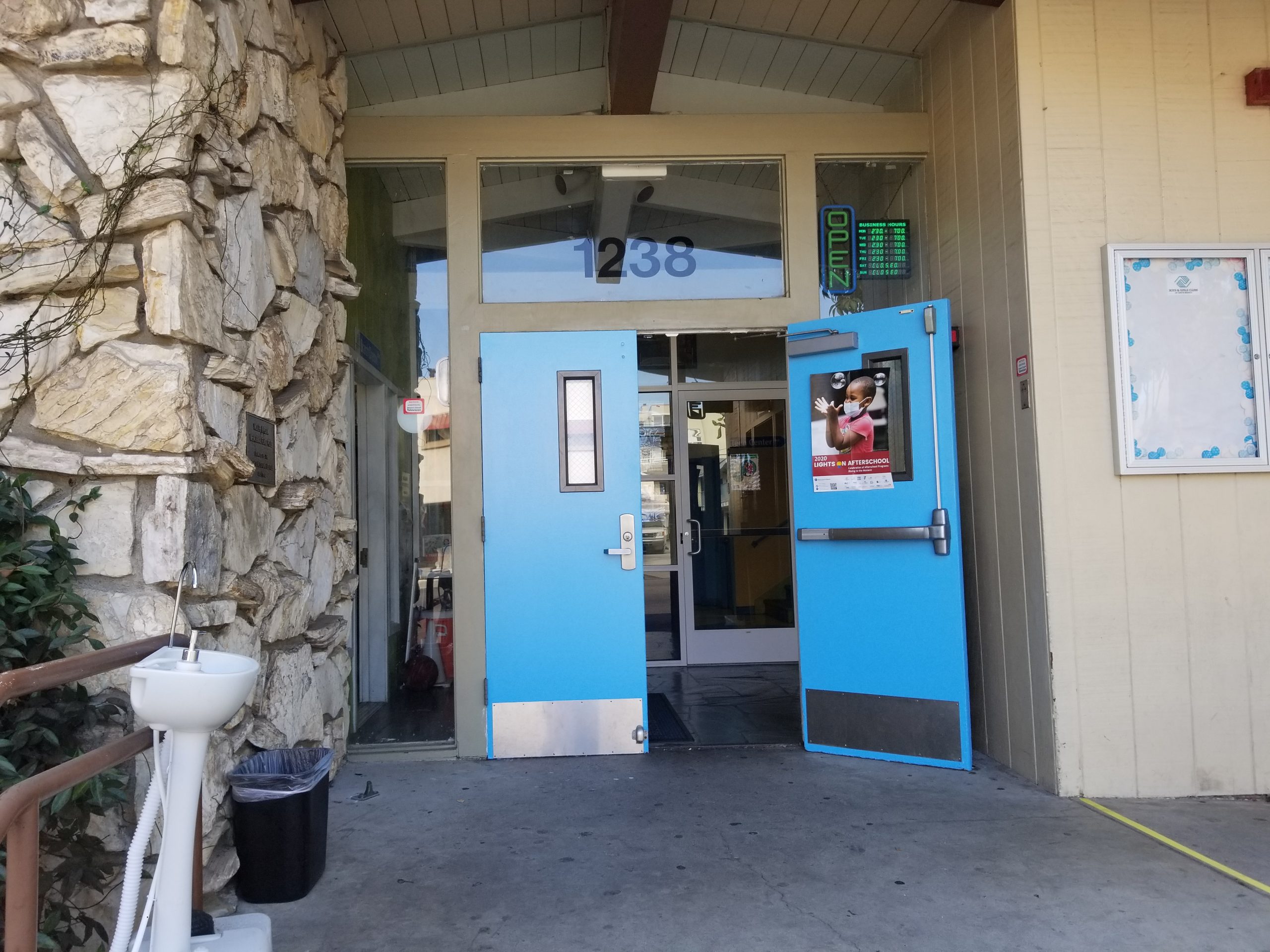 "They are serving the needs of kids as they grow up, and they're investing in the long term," said Zina Markevicius, who was a volunteer and camp counselor at the Culver-Palms YMCA and previously worked as a consultant on non-profits including College Summit which aims to help young people with moderate grades get into, succeed, and finish college.